Google Keep Note-taking integrated with Google Drive
Google Keep is a very promising note-taking app for Android devices from Google developers. It is well integrated with Google Drive for storing your notes safely and securely in the Google cloud storage.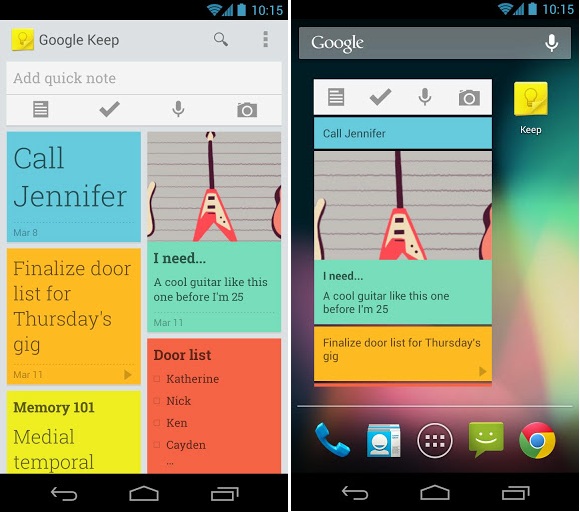 Google Keep is pretty intuitive, simple and easy to use note-making app worth using for noting the activities and thoughts to remember.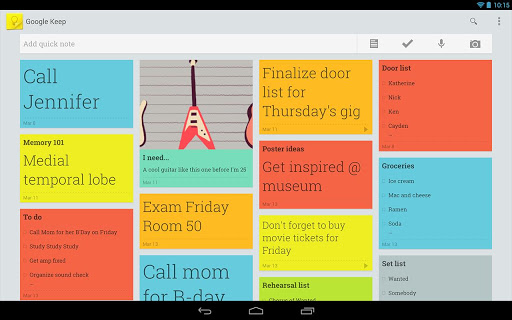 Using Google Keep you can:
Keep track of your thoughts via notes, lists and photos
Have voice notes transcribed automatically
Use home screen widgets to capture thoughts quickly
Color-code your notes to help find them later
Swipe to archive things you no longer need
Turn a note into a checklist by adding check boxes
Download Google Keep app for Android
The notes made on your Android devices are well stored in the Google Drive and you can access them from anywhere  using the URL below, after login to the Google account configured for Android.
https://drive.google.com/keep/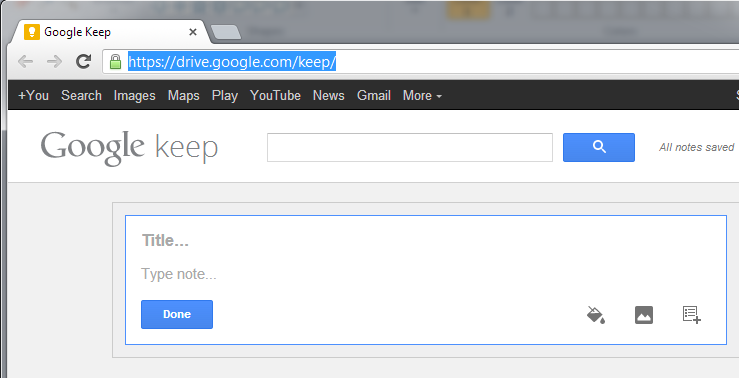 Watch the video below describing the Google Keep!