Firefox 20 – A Gift from 15 year old Mozilla
Mozilla has released the Firefox 20 as a gift to its users on the occasion of completing 15 years in making and keeping the web  free  and open to all the internet users, since 31 March 1998!. Thanks and salute to Mozilla corporation!.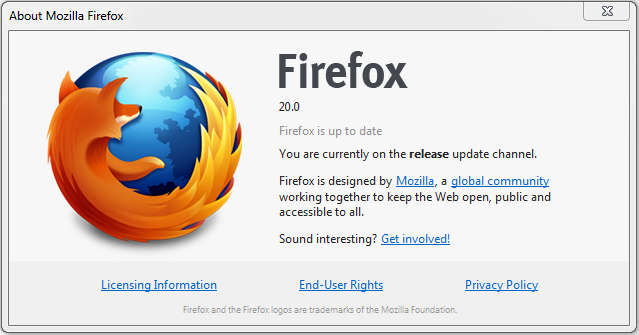 There are few incredible updates added along with Firefox 20, few are listed below:
1. Now you can have Per-window Private Browsing, so you can have private browsing window along with an active browsing window.
2. New download notification. Download status and details integrated with the main window address bar
3. Ability to close hanging plugins, without the browser hanging
4. Performance improvements with respect to page load, downloads and shutdown
5. Few other developer improvements with respect to JavaScript profiling and script implementation
There are few bug fixes made in this release to make Firefox a stable, reliable and safe browser for the internet.
Download Firefox 20 today