How to get DigitalOcean Free Hosting Credit
DigitalOcean is one of the most preferred cloud hosting service available for developers. They offer a very simple and easy interface for creating and managing cloud virtual private servers.
In my opinion the key highlights of DigitalOcean are, use of Solid State Hard Disks for storage and very competitive pricing. You can even get a server with 1 Core, 512MB RAM, 20GB SSD HDD, and 1TB bandwidth for just USD 5 per month. They also have 5 data centers across America, Europe and Asia. I would say, DigitalOcean is one of the cost effective cloud hosting service available (without compromising performance) .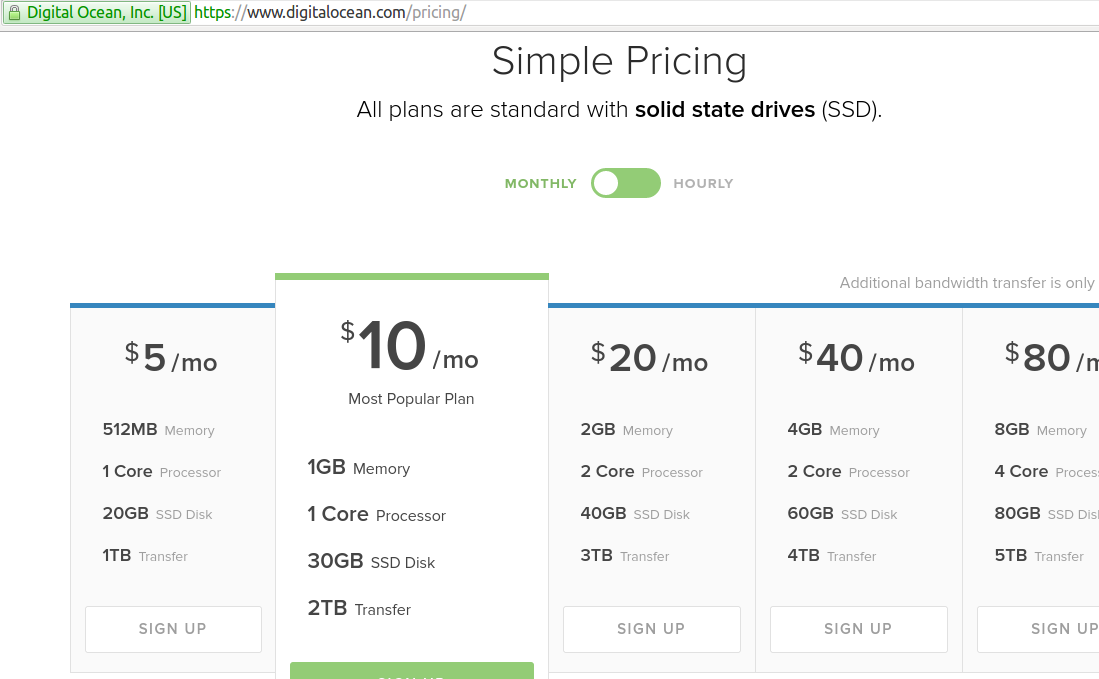 They also offer free USD 10 credits for new signups. It worth giving a try, if you are already using another cloud hosting or shared hosting infrastructure for your blogs and websites.
Visit the URL  for free $10 credit for DigitalOcean hosting new signup, DigitalOcean Free Credit.