How to set an alphanumeric passcode in iPhone 5
Alphanumeric passwords are more secure, difficult to guess and adds an extra layer of protection  to your iPhone.
In fact setting an alpha numeric password is pretty simple and straight forward in iPhone 5!.
Follow the steps below to enable alphanumeric passwords in iPhone 5:
Step 1: First of all  head to 'Settings' section .
Step 2:  Tap general, then navigate to the middle of that section, and select Passcode lock.
Step 3: Turn "Simple Passcode" off and you will be prompted to enter your alpha numeric password.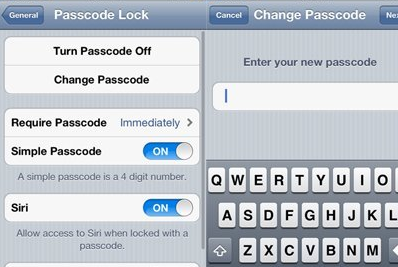 Done! Now you have alphanumeric passwords in your iPhone 5.