Skype Free Unlimited calls, group video, screen sharing for 30 days
Microsoft is pushing the new strategy of gaining more user base by unifying all its messenger and live accounts with Skype!. And, to add momentum, they are allowing free Skype to international landlines and mobile phone calls free for 30 days to selected countries.
Now, Skype offers some special tariff plans which would allow you to enjoy free calls.  To avail this free skype international calls, with group call and group screen sharing for 30 days (to selected countries), you need to,
Enter The credit card details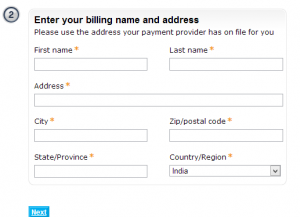 And avail the free international calls for 30 days

Get more details on this offer, you may visit the Skype website.