How to take a Screenshot in iPhone 5
Capturing what is displayed on the screen is pretty simple in iPhone 5.  In order to take a screenshot, you need to press the home button and the power button of your iPhone 5 at the same time.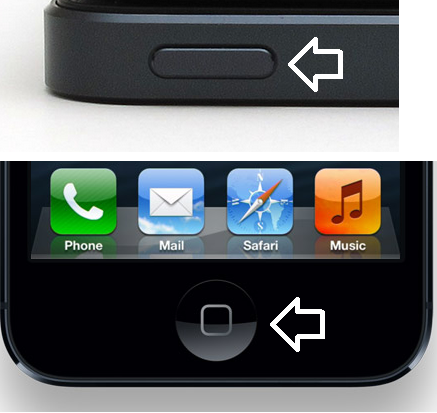 You will observe a screen flash and a camera shutter sound. You will find the screenshot image in your phone's camera gallery.
You may watch the video below demonstrating the screen capture in iPhone 5!.
httpv://www.youtube.com/watch?v=9ifNFF-bFys