Disable Automatic App Updates in iOS7
Automatic app updates is a very useful feature in iOS7, in fact it takes care of keeping the installed apps updated with latest bug fixes and feature changes!
Even though its a very nice feature, you might prefer to keep the current version of an app without upgrading it to a newer version.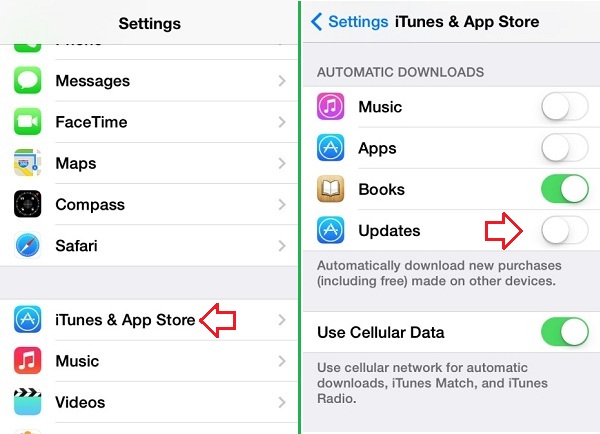 Follow the steps below to disable automatic app updates,
1. Open Settings app in your iOS7 device
2. Tap  'iTunes& App Store'
3. Turn off 'Updates' under 'AUTOMATIC DOWNLOADS' section
You are done!. Now your installed apps will not get updated automatically!.